We are happy to announce that our Vienna Team Member Kjeld Beeks has successfully defended his PhD Theses on March 22nd, 2022.
Kjeld has been a valuable member of the Vienna Team in the Nuclear Clock project already. He has mainly been working on the development of Crystals, NQR and optical detection. We are delighted that he will continue to be involved in the Thorium Nuclear Clock project.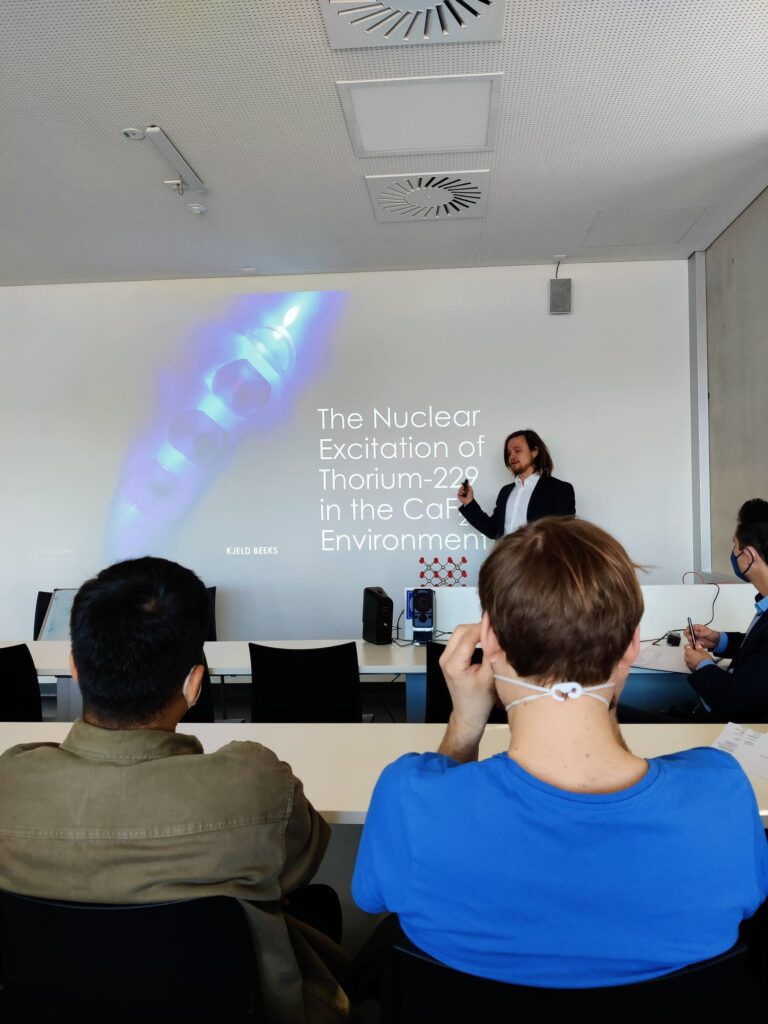 His Thesis was on "The Thorium-229 Nuclear Excitation in the CaF2 Environment" and we are happy to shout:
CONGRATULATIONS KJELD !!!